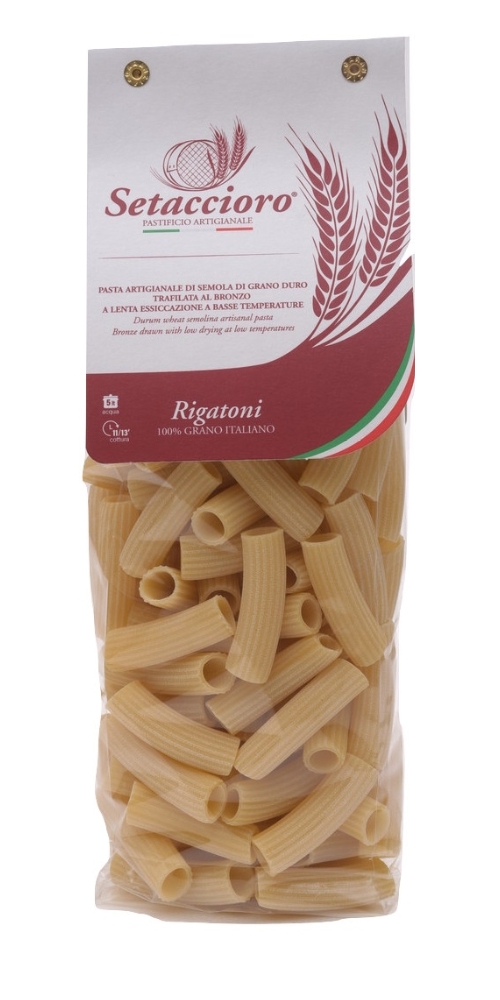 This pasta has the typical yellow-color of durum wheat;, that has the characteristic ridged external surface and a large diameter and thickness. Rigatoni are dense enough to work their way with any condiments.
Ingredients: durum wheat semolina, water;
Allergens: gluten;
Shelf life: more than 24 months;
Excellent cooking resistance
Storage conditions: in a cool and dry place.
Average nutritional value per 100g
Valore Energetico – Energy Value
kJ 1542,2
kcal 363,8
Grassi Saturi – Fat Satured
1,9 g
0,3 g
Carboidrati – Carbohidrate
di cui Zuccheri – Sugar
72,5 g
2,8 g
Fibre – Fiber
3,0 g
Proteine – Protein
12,7 g
Sale- Salt
0,0 g
Would you like to try our products? Fill out the form below for more information