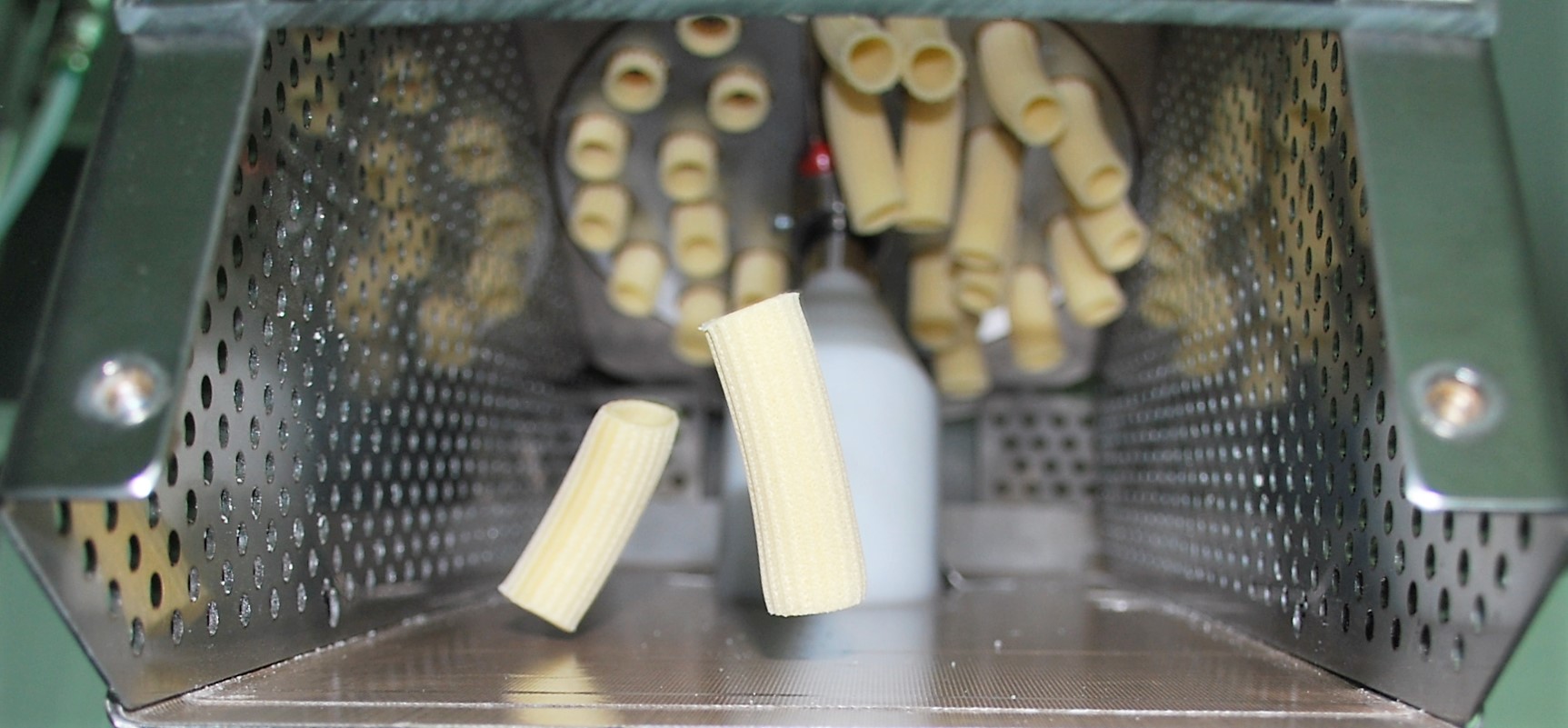 An irreplaceable element of our production consist in the fact that all our products are completely artisanal manufactured .
The processing beginning with the preparation of the dosages of water and semolina; followed by the preparation of the dough. The obtained mixture undergoes to a process that allow the dough take shape through the bronze circular drawplates, later the fresh pasta undergoes a first drying process through the  wood loom. At this stage, more attention is given to long format of pasta, due to their softness.
After that, the pasta dough is then spread  manually on wooden frames to  allow us to make a first sampling of the product not yet dried in order to check its thickness, integrity and color.
Next,  respecting the ancient method of processing, a drying phase occurs at low temperatures, and  it has a variable duration that varies between 24/48 hours.
In the last phase, the packaging is made exclusively by hand; this allows us to make a second sampling of the finished product to verify that the pasta meets the parameters mentioned above.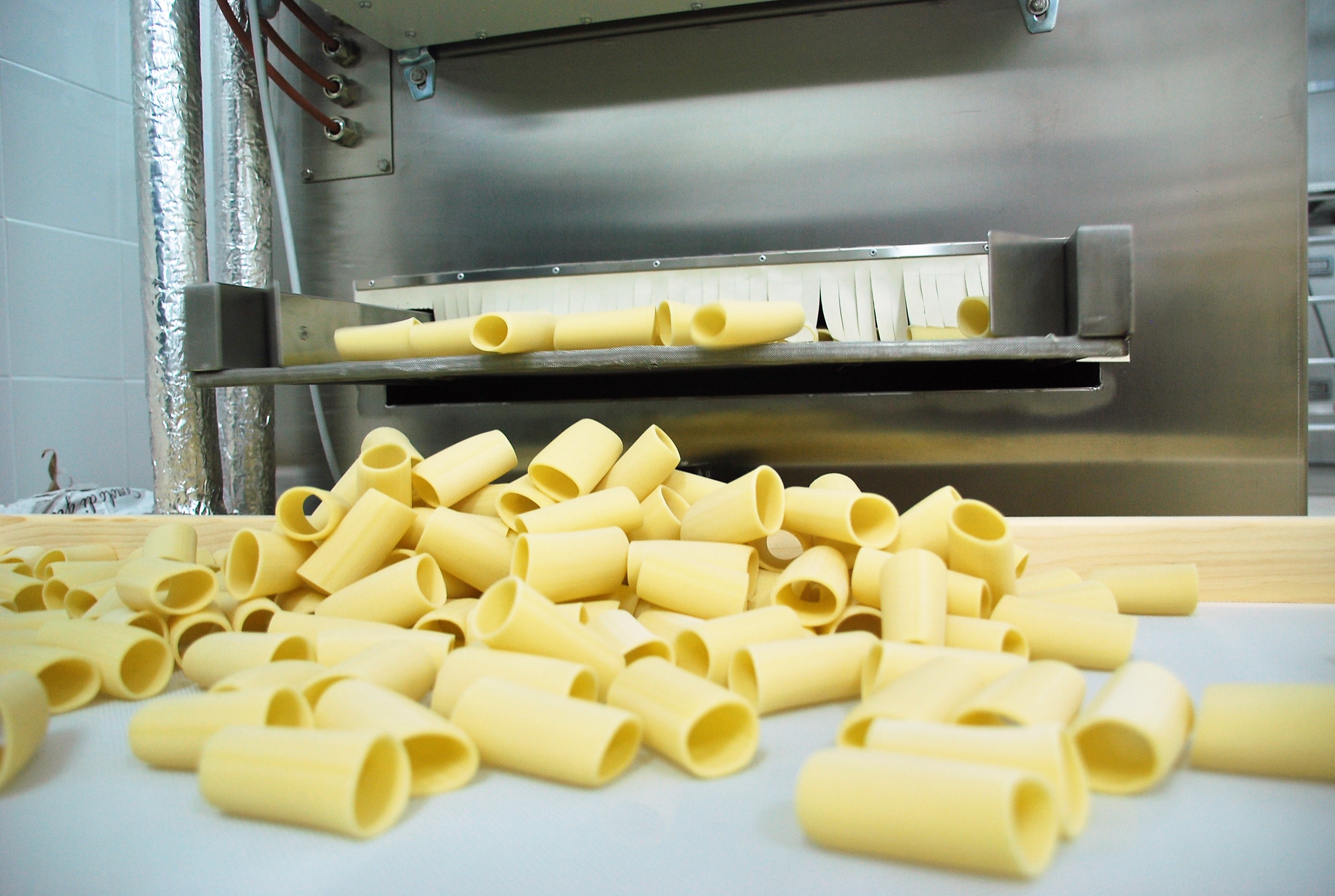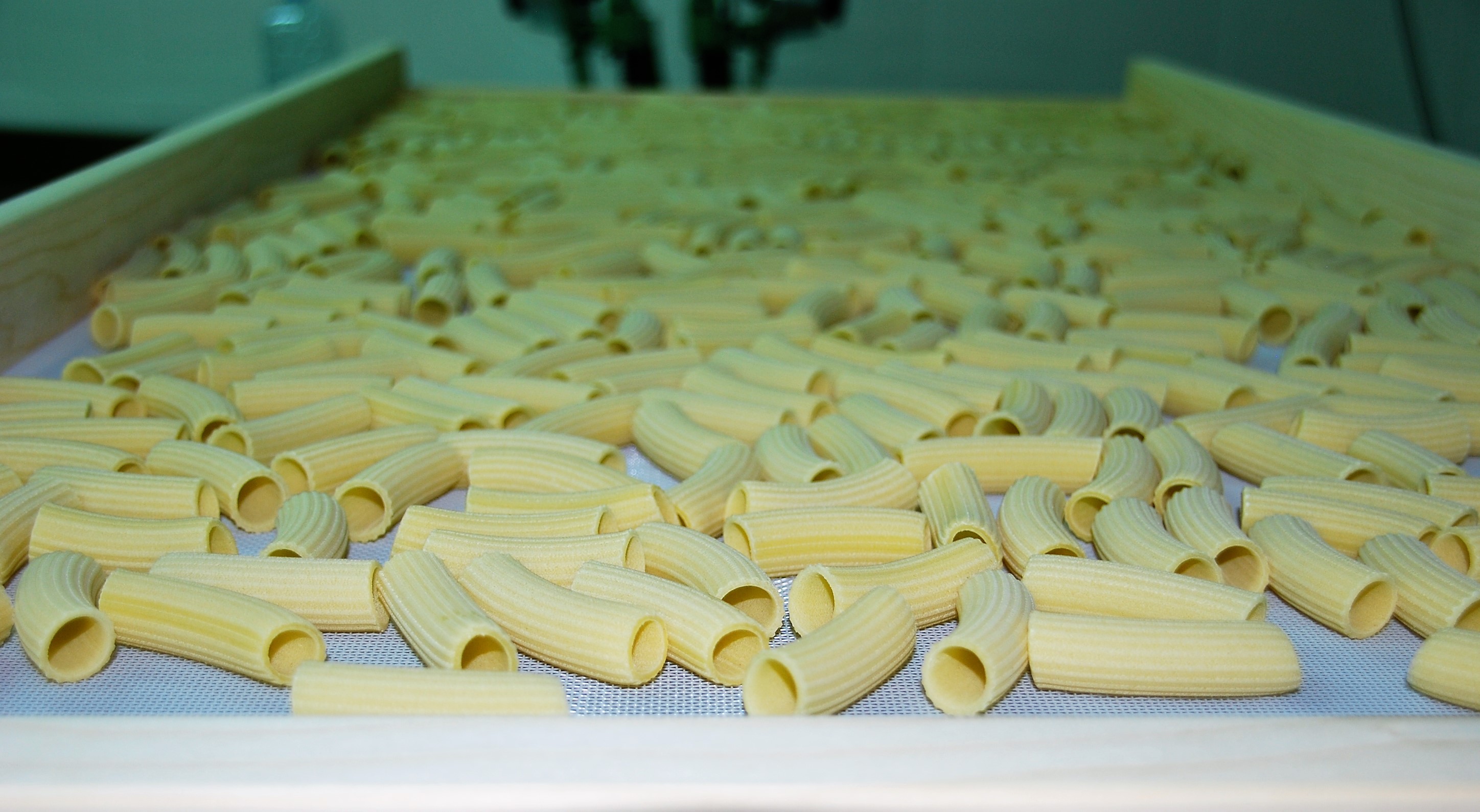 The comparison of the two samples is, for us, of considerable importance as it allows us to verify if  the various production phases have been perfectly respected, thus to guarantee a excellent quality  product.
Which is our secret?
To be passionate about  our work, this is the secret to gain as a product with an unmistakable and absolutely genuine taste made up by using simple ingredients.