Setaccioro was born with the intention of reviving a tradition strongly rooted in our city. The choice to start a small artisan workshop allows us to meticulously take care of the various production phases. Love, passion, respect for ancient craft techniques and the use of pure Italian durum wheat semolina are the perfect combination for a product of the highest quality.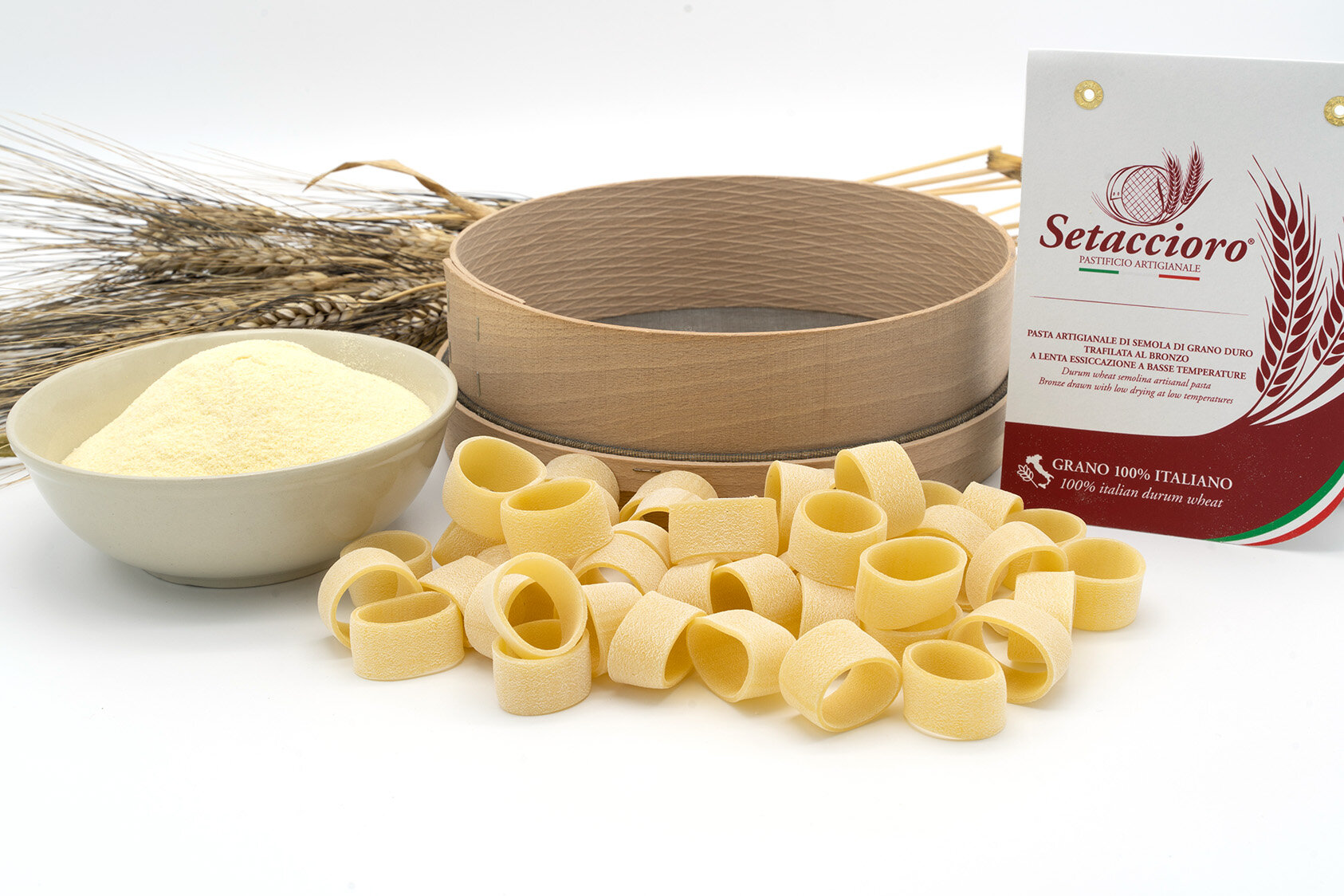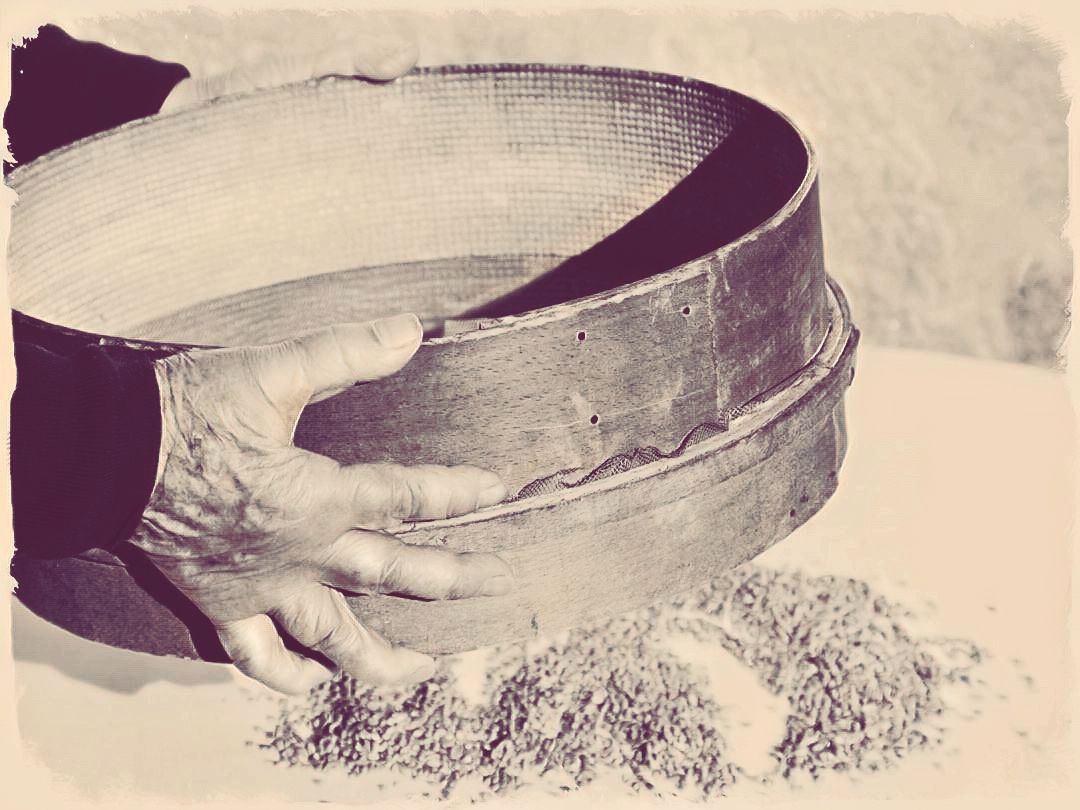 Our name sprouts during a period of work break, a period in which, every day and instinctively, we wrote down various ideas useful for our project in a notebook. We tried to trace on paper, through words, the images in which we recognized ourselves combined with the emotions they aroused.
SETACCIORO was born from this symbiosis.
The sieve made us relive the days in the company of the wisest, who selected every single grain of wheat with accurate precision. We have reviewed their hands worn by working in the fields, harvesting and weaving the stems of wheat ears.
The gold, the color but even more the value of the wheat that allowed our grandmothers to have a dish ready when they returned from the fields; gold, the preciousness of the sun which, with its heat, allowed the pasta to dry on reeds placed on large loggias or simply in front of the entrances of the houses.
Along the same road, we want to preserve all the goodness of what was, with strong arms and a humble heart, adding a pinch of modernity through the use of machines that treat the soul of the grain with wisdom and care.